Im not sure if this is the best place to ask a question like this but its the best place i could find.
My goal is to build a dual band antenna similar to this one. That covers 694-1000MHz and 1500-3000MHz.
In theory the design seems fairly simple its just a high frequency antenna on the end of a low frequency antenna sharing the same core. Here is an image of a similar antenna where you can clearly see this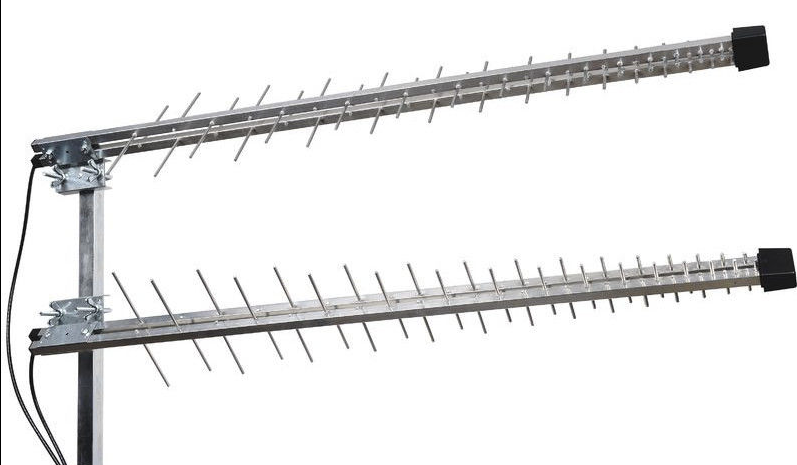 So borrowing from a diagram i found here The design seems to be as "simple" as this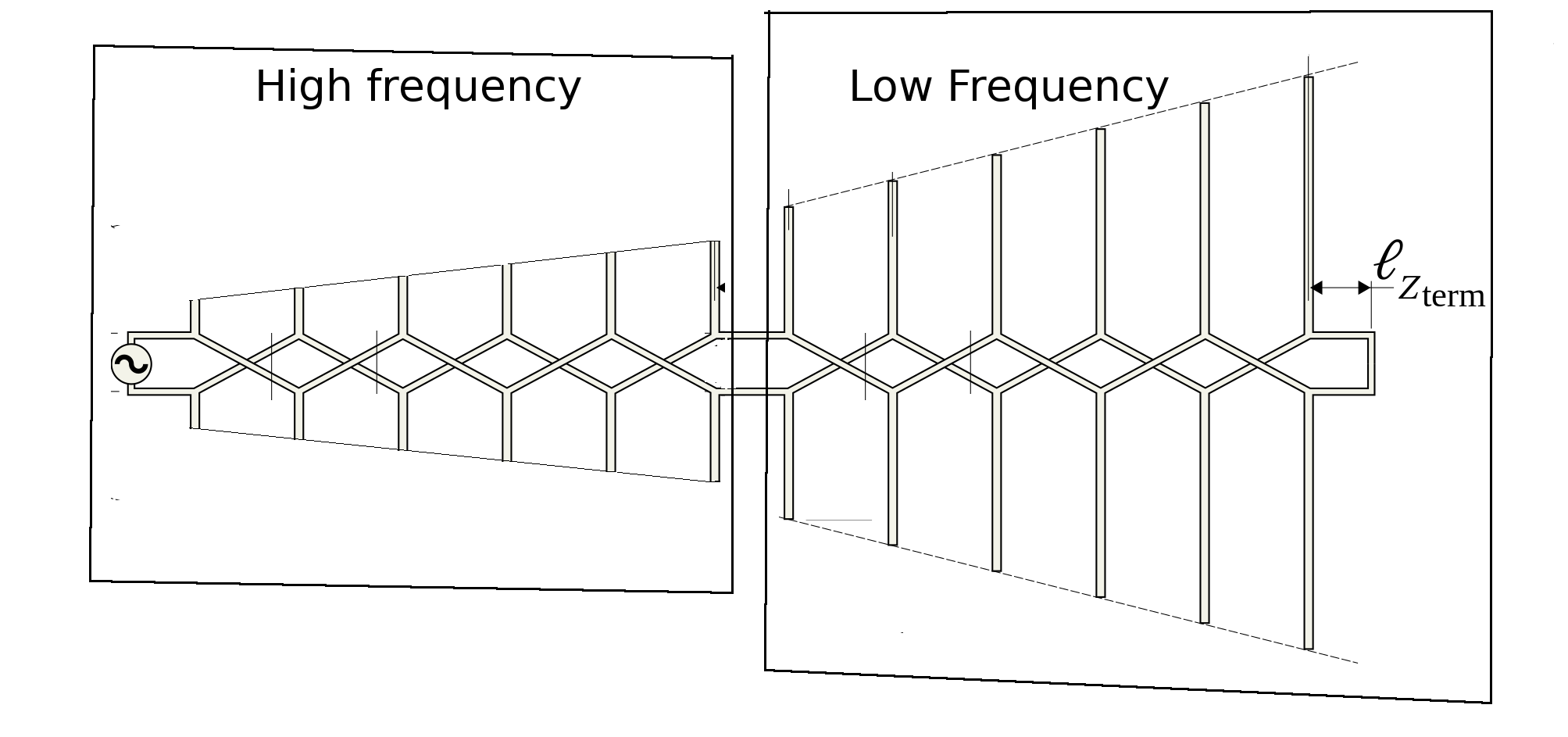 The only issue with this design is that "Zterm" measurement.

As far as I can tell the rails need to be terminated a specific distance from the last element.
The way I suspect they get around this is maybe Zterm does not have to be a specific value but instead some multiple of the target wavelength or something?
If that's the case then you could just design the high frequency antenna with a large enough Zterm to fit in the low frequency antenna behind it.
The problem is I have no idea if thats how it actually works and if it is how to calculate the what Zterm values would work for the high frequency antenna.
And then there's the possibility that simply slapping a low frequency antenna behind it would cause them to interfere with each other.
So i am here hoping someone a little more knowledgeable than me would be happy to share their knowledge. It would be really nice to be able to build something like this prof scratch considering the price of the commercial versions.